WHAT WE DO
As an Independent Financial Adviser (or IFA) we offer independent advice on financial matters such as pensions and investments. We work on our client's behalf and do not represent any product providers such as banks or insurance companies.
Therefore being independent allows us to recommend suitable financial products from the whole of the market.
INDEPENDENT - UNBIASED - IMPARTIAL
We are a family firm and our adviser David Mulholland provides home visits throughout Lanarkshire, Glasgow and Central Scotland.
DM Pension & Investment Solutions Ltd can provide advice on: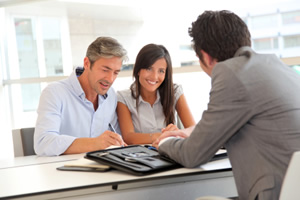 At our first meeting we will typically carry out a review of your financial circumstances and discuss your goals and areas of advice that are important to you. This also gives you an opportunity to meet our adviser David Mulholland.
After the first meeting we will provide a 'service agreement'. This will detail our services and the cost of these services. We always provide the cost of our services in writing before providing advice. This way you know the cost of our services in pounds and pence.
Once you have confirmed in writing you are happy for us to proceed to the next stage we will then:
Conduct research
Liaise with existing policy providers where relevant
Issue initial recommendations
A second appointment is then arranged to discuss our advice in more detail.
After our second meeting we will carry out any agreed action and complete all paperwork and applications for you. We will see this through to completion, keeping you fully informed at each step.
Click here to view
FEEDBACK
from our existing customers.
Our principal David Mulholland is a Chartered Financial Planner. Only a small percentage of advisers in the UK have achieved this status. Chartered status is the pinnacle for the financial planning professional.
To find out how we can help or arrange a home visit please contact us on 01698 815 006
Financial advice Glasgow ~ Financial advice Lanarkshire ~ Scotland Financial advisor