ACCESSING YOUR PENSION
If you have a defined contribution pension, such as a personal pension, you can normally take up to 25% tax free cash. You can receive this as one single payment, or in stages.
If you have a defined benefit pension such as a final salary pension, the scheme rules will dictate how much tax-free cash you'll receive and how you can take it. You may be able to transfer this type of scheme to access tax free cash however, whether this would be advisable would very much depend on your individual circumstances.
If you decide to take your tax free cash from your pension pot, but you don't need an income you may want to consider Flexi Access Drawdown. Transferring to Flexi Access Drawdown can provide up to 25% tax free cash and the rest will generally be invested until you need to take a taxable income or further taxable withdrawals.
INDEPENDENT. IMPARTIAL, UNBIASED advice throughout Lanarkshire, Glasgow and surrounding area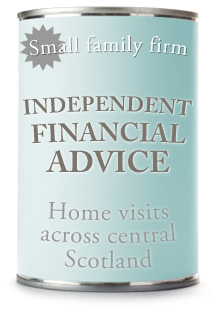 If you want to receive 25% tax-free cash and take an income from the remaining pension then you have a number of options:
Use your pension pot to buy a Lifetime Annuity, which provides a guaranteed income for life
Invest your pension fund into Flexi Access Drawdown
You could even withdraw your whole pension as one taxable lump sum. You need to be very careful of how long you need your pension to last. There are significant downsides associated with cashing in your whole pot. For example, it's highly likely that you will receive a large tax bill. Additionally you won't have any income for you or your dependants in retirement.
VIEW OUR EXPLAINER VIDEO BELOW ON YOUR RETIREMENT OPTIONS
Use our enquiry form below to get in touch or telephone us on 01698 815 006 to arrange a consultation

Click here to read TESTIMONIALS from our satisfied customers.