QUALIFICATIONS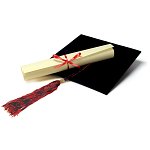 You can have confidence in the knowledge and guidance we can offer. Our advisers David & Matthew Mulholland have been awarded the prestigious Chartered Financial Planner designation by the Chartered Insurance Institute (CII).
This is the industry's gold standard for individuals and firms of financial planners. It confirms that we have satisfied rigorous qualification criteria and membership conditions of the CII. It also involves a commitment to continuing professional development and adherence to an industry standard Code of Ethics and Conduct.
David and Matthew have also passed the Advanced Diploma in Financial Planning and the Fellowship programme with the PFS which is the highest qualification awarded by the CII.
Here is a list of David's successful awards:

FPFS - Fellowship of the Personal Finance Society
APFS - Advanced Diploma in Financial Planning (CII)
FPC - Financial Planning Certificate - Papers 1, 2 & 3 (CII)
AFPC - Advanced Financial Planning Certificate (CII)
CeMAP - Certificate in Mortgage Advice and Practice (IFS)
G10 - Taxation and Trusts (CII)
G60 - Pensions (CII)
K10 - Retirement Options (CII)
K20 - Pensions Investment Options (CII)
R02 - Investment Principles and Risk (CII)
J01 - Taxation (CII)
J02 - Trusts (CII)
CF8 - Long Term Care Insurance (CII)
CF9 - Pensions simplification (CII)
MAQ - Mortgage Advice Qualification (CII)
SV1 - Saving & Investment (CII)
AF1 - Personal Tax & Trust Planning(CII)
DipPFS - Personal Finance Society Diploma (PFS)
Whether you are looking for advice in a specific area such as investing, annuity advice, drawdown advice, pension planning or a full financial review, we are in an excellent position to help you. Whatever your financial goals we are happy to accommodate!
To arrange a home visit please phone 01698 815 006 or visit our CONTACT US page.
We are a small family run firm of Independent Financial Advisors (IFA) and provide home visits throughout Glasgow, Lanarkshire, Edinburgh, Ayrshire and Central Scotland.
Financial advisor Glasgow ~ IFA Glasgow Scotland Lanarkshire Uddingston