Independent financial advisor Scotland IFA Scotland
DM Pension & Investment Solutions Ltd - Independent financial adviser working on your behalf.
Receiving investment or retirement advice can sometimes seem daunting. At DM Pension & Investment Solutions Ltd we provide competent advice in all areas, including investments, retirement and pensions.
If you are approaching retirement, you may be considering your retirement options and how to invest for your retirement. At this stage in your life you should not be worried about money. Advice is on hand, DM Pension & Investment Solutions Ltd are specialists on pension solutions. We make sure your pension investments work for you.
Some of the key factors to consider when seeking pension advice are:

How much pension income do you require?
What effect will inflation have on your pension?
Do you need flexibility?
Do you have a spouse or dependants that you wish to provide for?
Before drawing your pension benefits from an existing pension scheme, it pays to seek independent financial advice. Many schemes offer an "Open Market Option" that allows you to shop around when buying pensions. Not all Insurance companies pay the same annuity rates. Do you know that some annuity providers can even offer ill health annuities and enhanced annuities? An enhanced annuity could be beneficial to clients who are smokers or clients in poor health.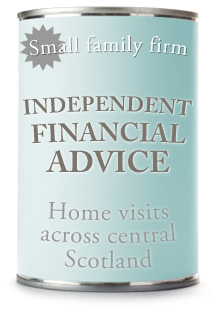 Our adviser David Mulholland is a Chartered Financial Planner. Only a small percentage of advisers in the UK have achieved this status. Chartered status is the pinnacle for the financial planning professional. David has over 20 years experience in Financial Services.
We pride ourselves in giving our clients a first class service they can trust. Click here to view our CUSTOMER COMMENTS
Click here to complete our ENQUIRY FORM to find out how we can help. Alternatively phone us on 01698 815 006