Independent financial adviser near Glasgow
DM Pension & Investment Solutions Ltd - Independent financial adviser working on your behalf.
DM Pension & Investment Solutions Ltd is an Independent Financial Adviser (IFA) firm near Glasgow. We are a family run business and pride ourselves on giving professional, ethical advice to clients in Glasgow, Lanarkshire and surrounding areas. We cover most of Central Scotland, providing home visits and quality face to face advice in key times when clients most need it.
Using Independent Financial Advisers need not be a complicated process.
We offer services in all areas of financial advice, including investments, pensions and life insurance.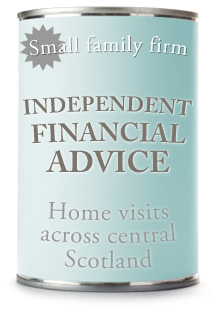 Our adviser David Mulholland is a Chartered Financial Planner. Only a small percentage of advisers in the UK have achieved this status. Chartered status is the pinnacle for the financial planning professional. David has over 20 years experience in Financial Services.
To find out how DM Pension & Investment Solutions Ltd can help or to arrange a home visit please contact us on
01698 815 006
We pride ourselves in giving our clients a first class service they can trust. Click here to view our CUSTOMER COMMENTS
Click here to complete our ENQUIRY FORM to find out how we can help.
Alternatively phone us on 01698 815 006