Drawdown Pension Edinburgh ~ Flexi access Drawdown Edinburgh ~ Income Drawdown Pension Edinburgh
DM Pension & Investment Solutions Ltd - Pension Advisor working on your behalf.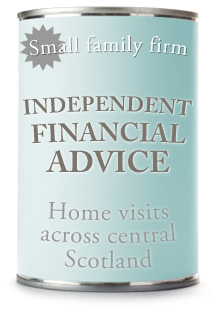 Here at DM Pension & Investment Solutions Ltd we are qualified to give advice on income drawdown pensions. As a small family run firm of Independent Financial Advisors (IFA), we provide home visits throughout Edinburgh and surrounding areas.
Income Drawdown Pension
If you have a considerable pension fund or you have several pensions you might consider a drawdown pension (or unsecured pension).
An income drawdown pension gives you the control on how and when you receive an income from your pension, giving you the flexibility you may need if your circumstances change.
An income drawdown pension means that you can take income from your pension fund while the fund remains invested and continues to take advantage of any fund growth. Equally your fund could also depreciate meaning a lower income in the future, so finding the right balance of risk and reward for you is vital.
Our adviser, David Mulholland is a Chartered Financial Planner. Only a small percentage of advisers in the UK have achieved this status. Chartered status is the pinnacle for the financial planning professional. David also has over 20 years experience in Financial Services.
"My aim is to make the advice process easy for my clients. Professionalism and transparency are key. I take great pride in the client feedback I receive. Frequently clients are worried at key stages in their life, such as retirement or moving house. My goal is to remove this anxiety and handle the whole process from start to finish." David Mulholland - Chartered Financial Planner
To find out how DM Pension & Investment Solutions Ltd can help or to arrange a home visit in Edinburgh please contact us on
01698 815 006 or REQUEST A CALL BACK HERE
As well as home visits we can arrange consultations at our Coatbridge office.